West Point Grey
West Point Grey - Vancouver's Neighbourhoods & Communities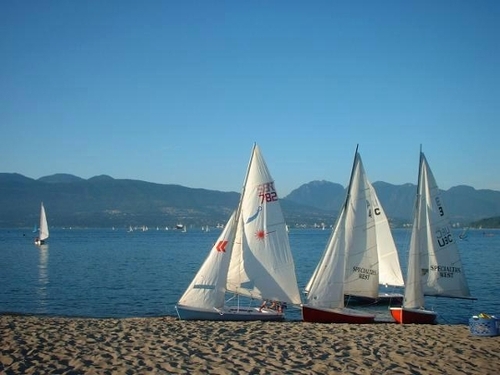 West Point Grey is located on the western side of Vancouver, and is bordered by 16th Avenue to the south, Alma Street to the east, English Bay to the north, and Blanca Street to the west. West Point Grey is often considered one of Canada's (not just Vancouver's) most exclusive neighbourhoods. Due to the proximity to the water, downtown and the University, West Point Grey is among the most desirable and most expensive areas in Vancouver in terms of price for square foot. Faculty members of the University of British Columbia, working professionals, young wealthy families, entertainment professionals, established leaders and patrons of the city comprise many of Point Grey's diverse residents.
---
West Point Grey Shopping
West Point Grey's main commercial strip, Point Grey Village, is located along West 10th Avenue between Tolmie Street and Discovery Street.

Fiesta Day, a family carnival day, is held along 10th Avenue and Trimble Park every year. There are rides, games, performances and a parade.
---
West Point Grey Real Estate
Some of the most expensive real estate in Canada, can be found within the West Point Grey boundaries. Mostly single family homes, the areas elite and exclusive status keeps prices high. Luxury estates as well as older character homes make up most of the real estate options in the area. There are few condo or townhome options in the area.

---
West Point Grey Residents
West Point Grey Residents.

---
West Point Grey Parks and Recreation
Jericho Beach, Spanish Banks.

---
West Point Grey Schools
Lord Byng Secondary
West Point Grey Academy
Queen Elizabeth Elementary School
Queen Mary Elementary School
École Jules Quesnel